Automotive Parts University
Northern Industrial Manufacturing's Blog
Northern Industrial Manufacturing is on the cutting edge of best practices in the automotive parts industry. And we believe that an educated customer is the best customer. If you would like to learn more about the manufacturing of auto parts, we invite you to read our blog! Our in depth articles cover subjects from from products to processes to parts materials – so that you understand what you are purchasing, how it functions, and how it is made.
Please check back often to learn more about the world of precision thrust washers, selective shims, spacers, and more at NIM's "Automotive Parts University"!
AUTOMOTIVE MANUFACTURING ARTICLES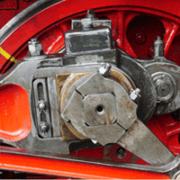 https://www.northernindmfg.com/wp-content/uploads/2023/09/axle-assembly.png
200
200
Kat Crane
https://www.northernindmfg.com/wp-content/uploads/2021/09/lf-parts-manufacturer.png
Kat Crane
2023-09-04 22:11:40
2023-09-04 22:11:40
Axle Assembly ‍& The Importance of Precision Thickness for Shims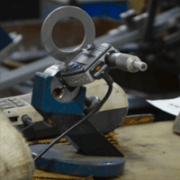 https://www.northernindmfg.com/wp-content/uploads/2023/09/precision-spacer.png
200
200
Kat Crane
https://www.northernindmfg.com/wp-content/uploads/2021/09/lf-parts-manufacturer.png
Kat Crane
2023-09-04 21:22:24
2023-09-04 22:12:20
A Layperson's Guide to Custom Precision Spacers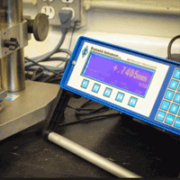 https://www.northernindmfg.com/wp-content/uploads/2023/09/custom-shims.png
200
200
Kat Crane
https://www.northernindmfg.com/wp-content/uploads/2021/09/lf-parts-manufacturer.png
Kat Crane
2023-09-04 19:32:50
2023-09-04 20:34:23
An Introduction to Custom Shims: A Layperson's Guide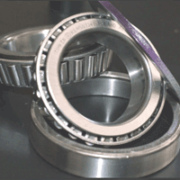 https://www.northernindmfg.com/wp-content/uploads/2023/09/precision-shims.png
200
200
Kat Crane
https://www.northernindmfg.com/wp-content/uploads/2021/09/lf-parts-manufacturer.png
Kat Crane
2023-09-04 19:05:41
2023-09-04 20:32:48
Heat Treatment Increases the Efficiency of Steel Precision Shims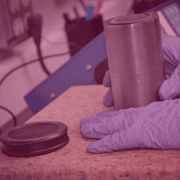 https://www.northernindmfg.com/wp-content/uploads/2022/10/b-auto-parts-flatness.png
180
180
Kat Crane
https://www.northernindmfg.com/wp-content/uploads/2021/09/lf-parts-manufacturer.png
Kat Crane
2022-10-10 15:37:30
2022-10-10 15:41:46
The Importance of Automotive Part Flatness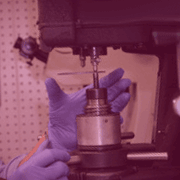 https://www.northernindmfg.com/wp-content/uploads/2022/10/b-parts-hardening.png
180
180
Kat Crane
https://www.northernindmfg.com/wp-content/uploads/2021/09/lf-parts-manufacturer.png
Kat Crane
2022-10-10 13:50:11
2022-10-10 14:03:13
Ferritic Nitro Carburizing vs. Carbonitriding